Windward Design Group Cabo Sling Collection
MADE IN THE USA!
Summer is in full swing!  Patio furniture, Saber Gas Grills, Primo Ceramic Grills, Louisiana Pellet Grills, BBQ tools and accessories and more are all on sale during our Summer Store-wide Sale.
Our website highlights many of our products but there is a lot more to see in our showroom.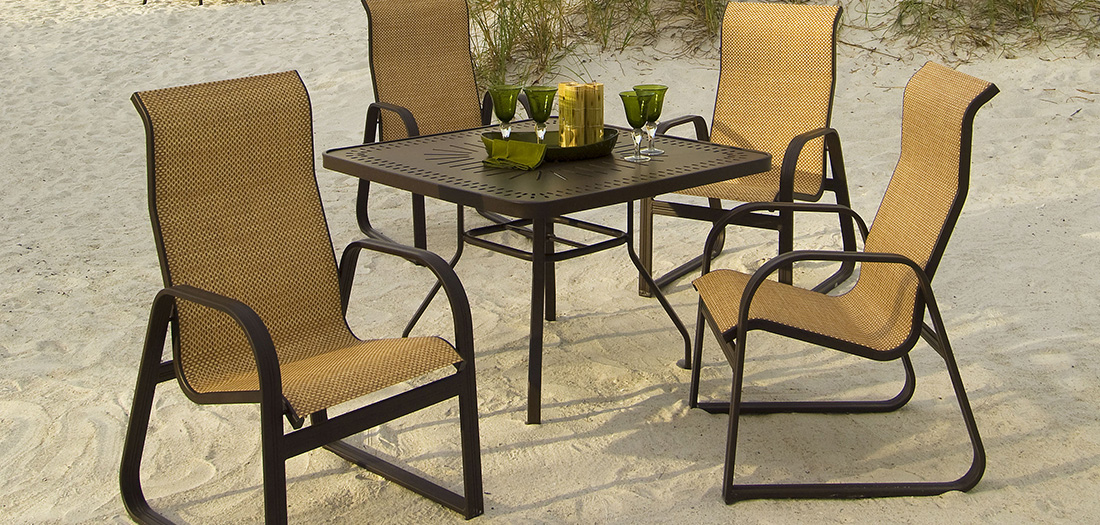 The Windward Cabo Sling Collection brings classic styling to your patio.  The 2' wide ribbed arms add a style element to the design providing a comfortable place for resting your arm.  The complete collection offers a variety of choices for around the patio or swimming pool.  Sling patio furniture is known for its comfort and quick drying.  All seating is available in either standard 35" height or a higher back of 41" and both include a lumbar support while the high back adds a headrest.  The collection can be ordered in any Windward frame finish with your choice of Sunbrella or Outdura performance fabric.
Featured in our showroom are the counter height swivel stools in the Greco finish paired with a Durango Wicker sling.  Custom orders are available in any of the Windward finishes and your choice of Sunbrella or Outdura performance fabrics.  Add a little "cush" to the seat and expand your fabric choices with the padded sling option!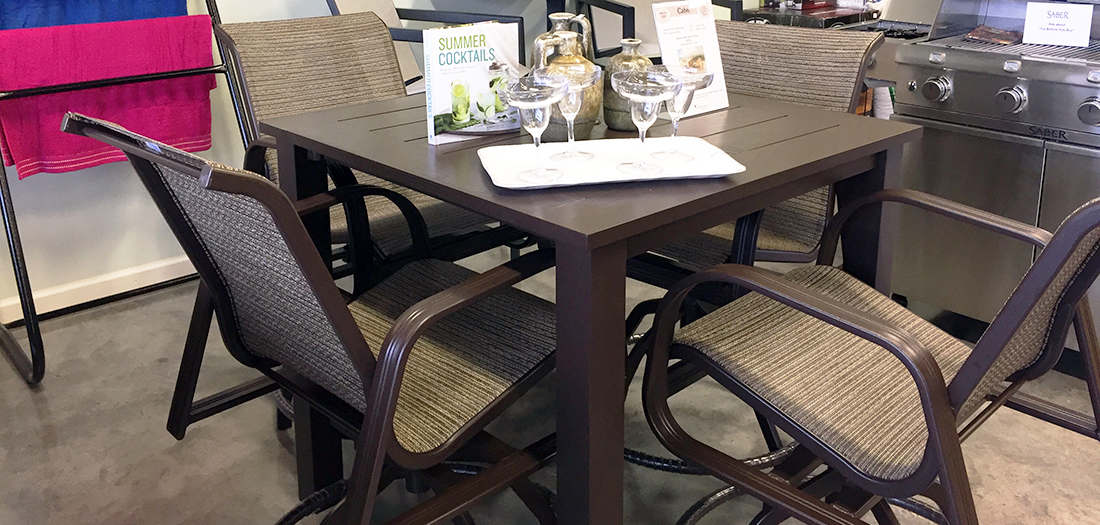 The Windward Cabo Sling Dining and Bar Collection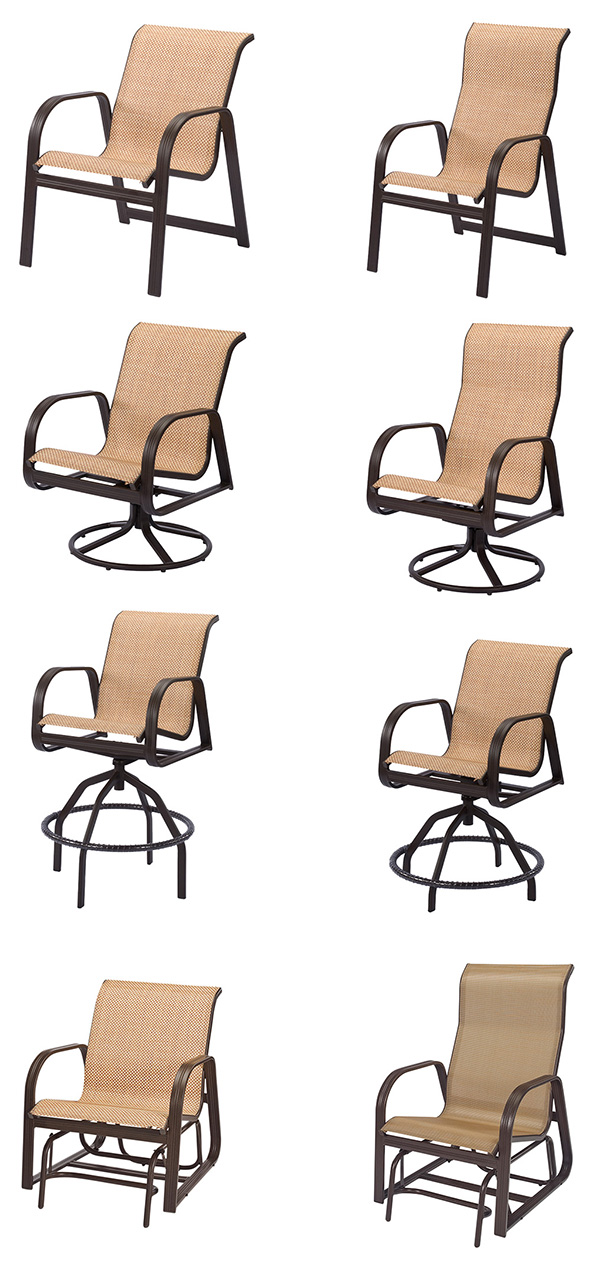 Windward Cabo Sling Collection Casual Patio Seating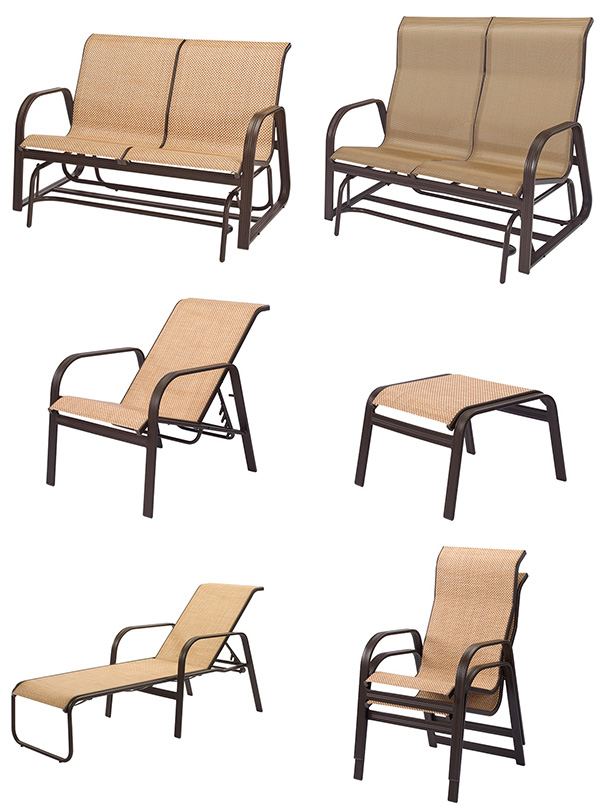 Customize your style by choosing your frame finish and fabric.  Shown below are the Windward frame finishes.
Windward Frame Finishes

Windward Design Group Residential Warranty
15 Year frame warranty on all extruded aluminum frames against defects in workmanship and material
15 Year powder coated frame finish against cracking, blistering or peeling
15 Year marine grade polymer frame warranty against material defects, discoloration or cracking
5 Year marine grade polymer frame warranty against workmanship and structural failure
5 Year wicker frames against defects in material and workmanship
3 Year resin wicker against discoloration and splitting
SHOP ALL WINDWARD DESIGN GROUP OUTDOOR COLLECTIONS