Ratana Cape Town Collection

It may be winter but our sale prices are hot! Limited stock available at these prices!
Our website does not reflect sale prices nor do we have everything online that we offer in our showroom.  Come visit us to see over 3,000 square feet of showroom displays! 
Conveniently located off I-10 & Hwy. 30, next to Cabela's in Gonzales. Hours: Winter Hours Monday thru Friday 10 AM - 5 PM & Saturday 10 AM - 4 PM

Luxurious blend of premium grade weather-resistant Stone Grey resin wicker and polished aluminum frame in Ash Grey with an exceptional design for your outdoor space. The tapered legs and slanted woven back enhance the modern appeal of the collection.  Ratana's Quick-Dry Cushions combined with Sunbrella performance fabrics add durability for the weather conditions in Louisiana. A comprehensive range of over 100 Sunbrella fabrics in its upholstery stock book presents you with the opportunity to customize your furniture to create a style all your own. 
Ratana features:
Virgin high density resin wicker for longer life with built-in UV inhibitors to prevent fading
Aluminum frames are fully welded with reinforced arms for strength and durability
Quick Dry reticulated foam seat cushions that will not hold water with the added protection of a fungicide to prevent mold and mildew.  Seat backs are encased in a water-resistant sleeve and partitioned horizontally so they will not pack down over time.
Salt water safe
The broad scope of the Cape Town Collection brings comfort to every area of your outdoor space.  We have several pieces in-stock (shown below) and special orders ship in approximately 3 weeks.  The colors in the images below are for representation only.  
Available in our showroom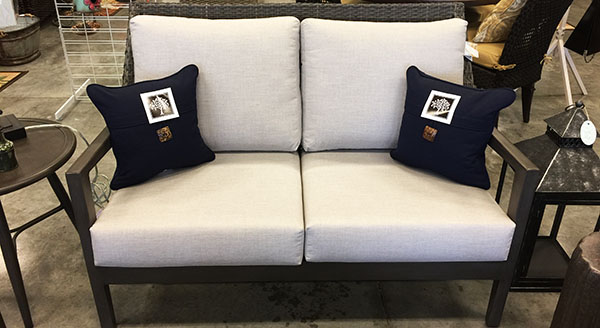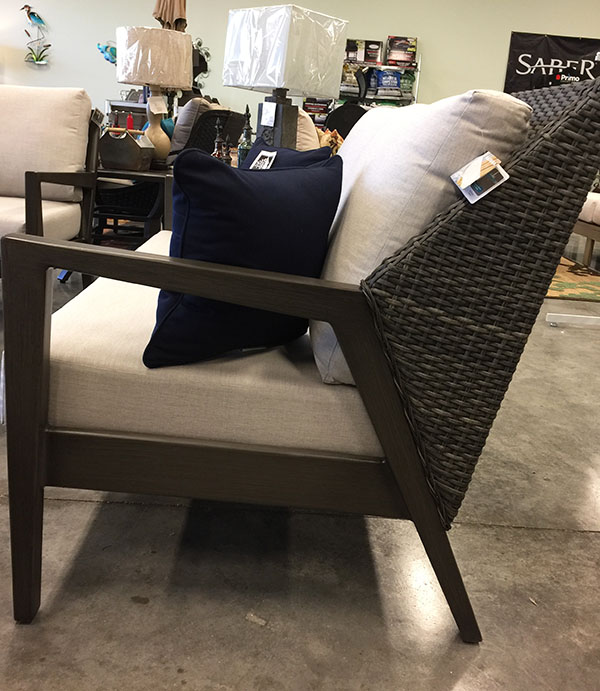 (Fabrics shown on the furniture images below do not reflect the stocked fabric which is Cast Silver) 
Ratana Cape Town Outdoor Dining, Seating and Sectional Collection
Cape Town Dining Chair - 21.5" W x 25" D x 34" H 
Cape Town Swivel Rocker Dining Chair - 19.5" W x 25" D x 34" H
Cape Town Swivel Rocker Club Chair - 28" W x 36" D x 37.5" H
Cape Town Club Chair - 28" W x 36" D x 37.5" H
Cape Town Loveseat - 53.5" W x 36" D x 37.5" H
Cape Town Sofa - 78.5" W x 36" D x 37.5" H
Cape Town 2-Seater Sectional Loveseat Left - 53.5" W x 36" D x 37.5" H
Cape Town 2-Seater Sectional Loveseat Right - 53.5" W x 36" D x 37.5" H
Cape Town Curved Corner Sectional Chair - 60" W x 38" D x 37.5" H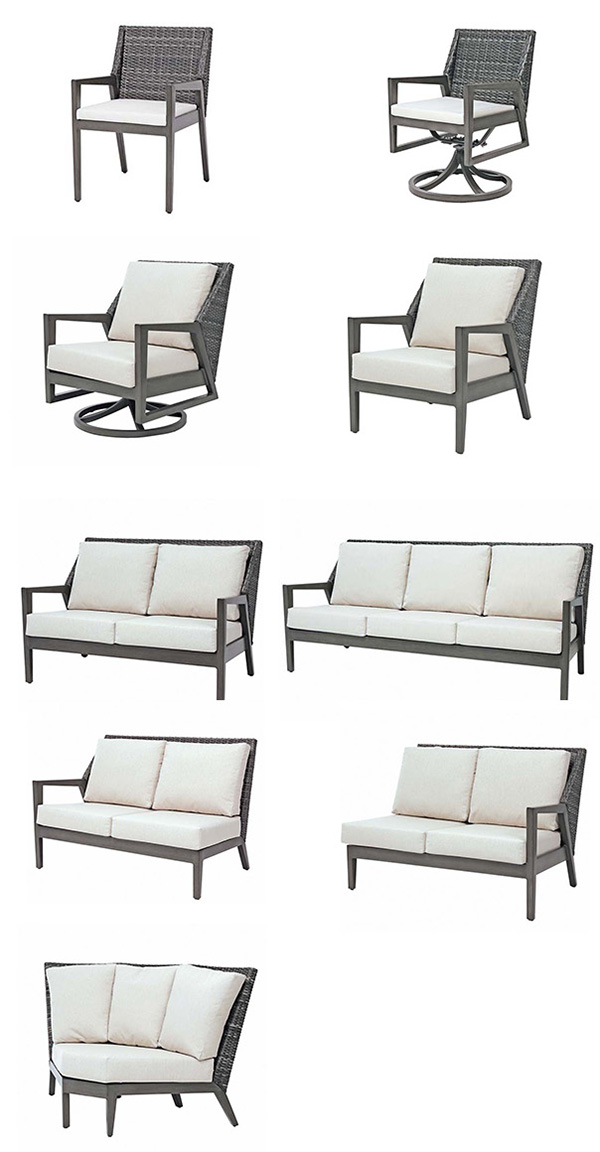 Ratana Cape Town Sectional Outdoor Seating

Cape Town Outdoor Dining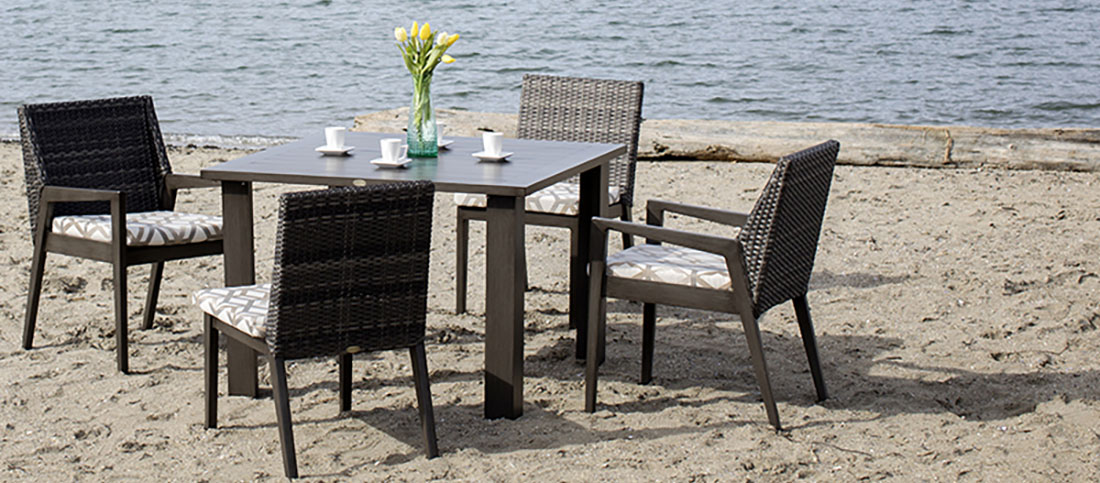 Ratana Dining Tables - Choose from Arlington, Catania, Cleveland, Luxor, Porto tops with Hamilton, Montreal or Verona bases in sizes ranging from 30" up to 84".  Please visit our store for the full selection. 
SHOP ALL RATANA OUTDOOR FURNITURE