It may be winter but our sale prices are hot! Limited stock available at these prices!
Our website does not reflect sale prices nor do we have everything online that we offer in our showroom.  Come visit us to see over 3,000 square feet of showroom displays! 
Conveniently located off I-10 & Hwy. 30, next to Cabela's in Gonzales. Hours: Winter Hours Monday thru Friday 10 AM - 5 PM & Saturday 10 AM - 4 PM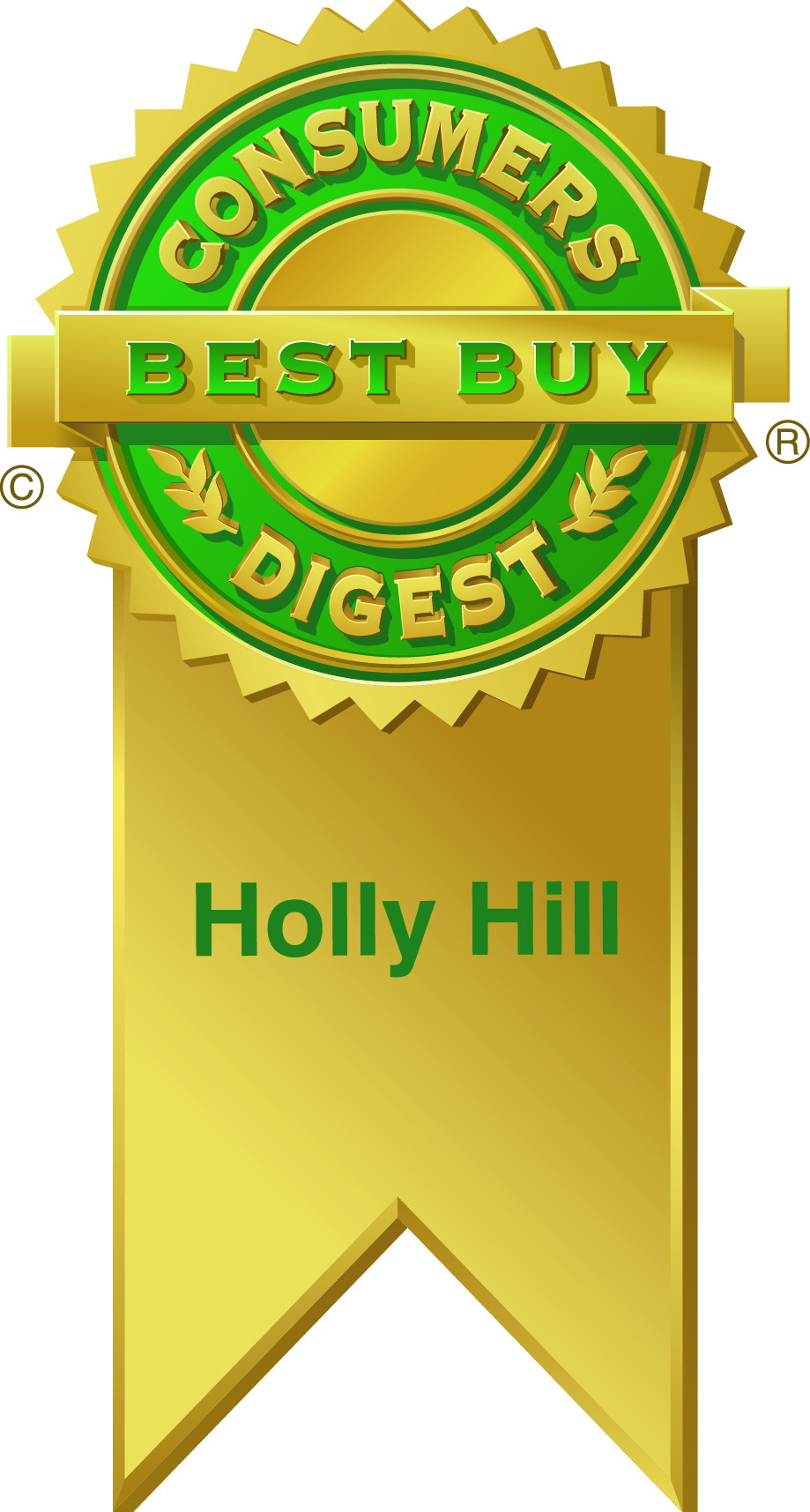 Rated as a Consumer Best Buy from Consumer's Digest
Holly Hill's understated design and broad appeal makes it perfect for any environment with a variety of seating options to choose from.   All Holly Hill Swivel Rockers feature the patented coil spring swivel rocker mechanism which can be adjusted according to the rocker's preference and stature.
Holly Hill Sling Collection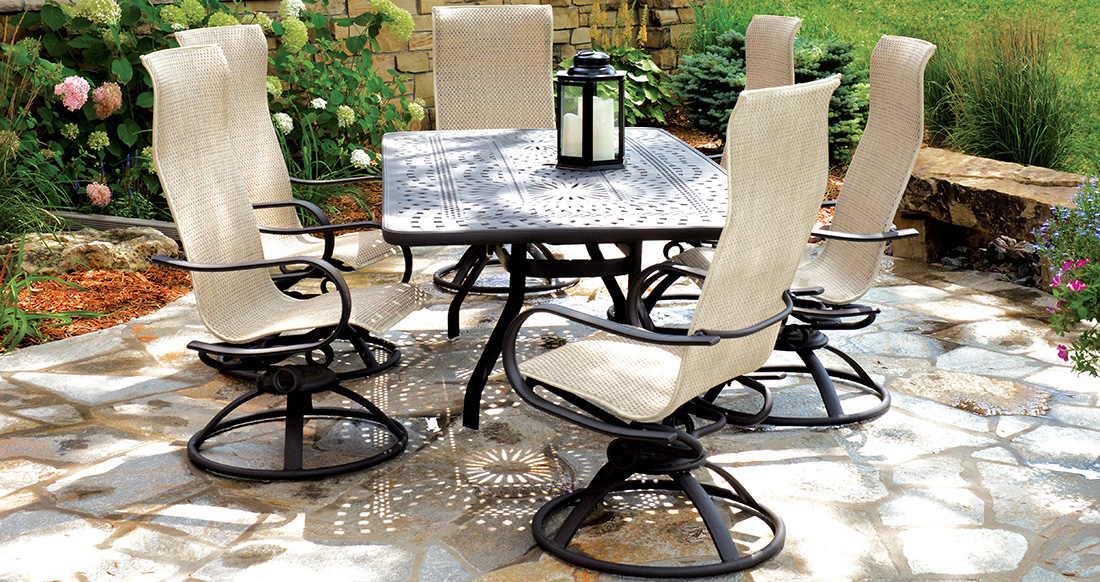 Homecrest's slings are constructed of double layers for unmatched comfort and support.  The durable outdoor slings are available in a variety of outdoor fabrics and are easily replaced. Minimum maintenance and comfortable design make slings a perfect choice for Louisiana weather.  A Padded Sling offers the luxury of cushion-like comfort with the quick-dry ability of a standard sling.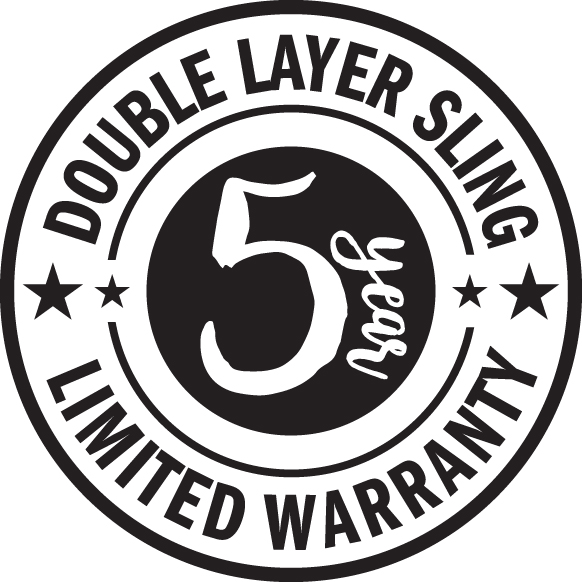 Sling Features:
Uses internal support rails to shape and stretch the sling allowing the sling to ergonomically conform to the body and eliminates a rigid surface
Double layered thickness for comfort and durability
Slings go through a five-thread serging process that doubles the strength of the seam
Construction is finished with a sewn-on welt for additional strength
Slings are static-load tested to ensure the durability of seam strength by dropping a 125 lb. weight on a sling chair for 50,000 cycles
Holly Hill Padded Sling  
Homecrest's padded slings add a layer of quick-dry polyester fiber between the front and back for greater comfort.  Most Sunbrella fabrics can be used for the front panel of a padded sling giving you even more color combination options. Homecrest provides replacement slings and cushions for your patio furniture by special order.  Visit our showroom to select your fabric and style!
Featured in our showroom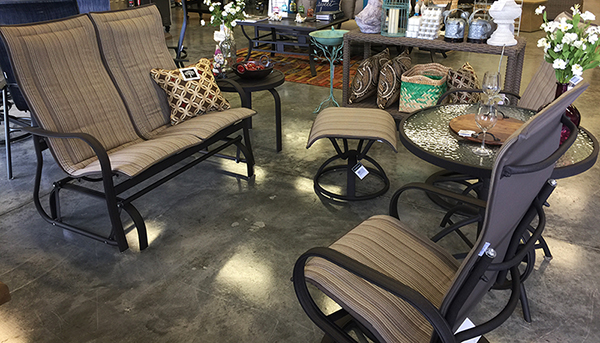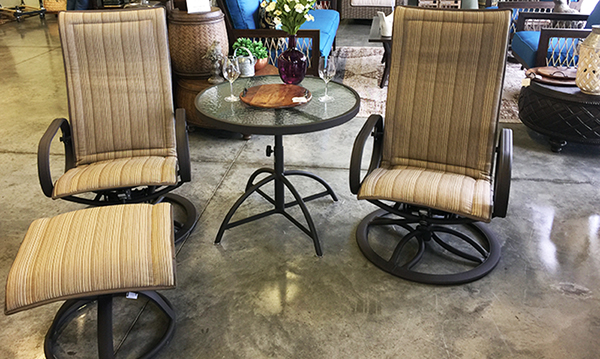 Stocked Frame Finish and Fabric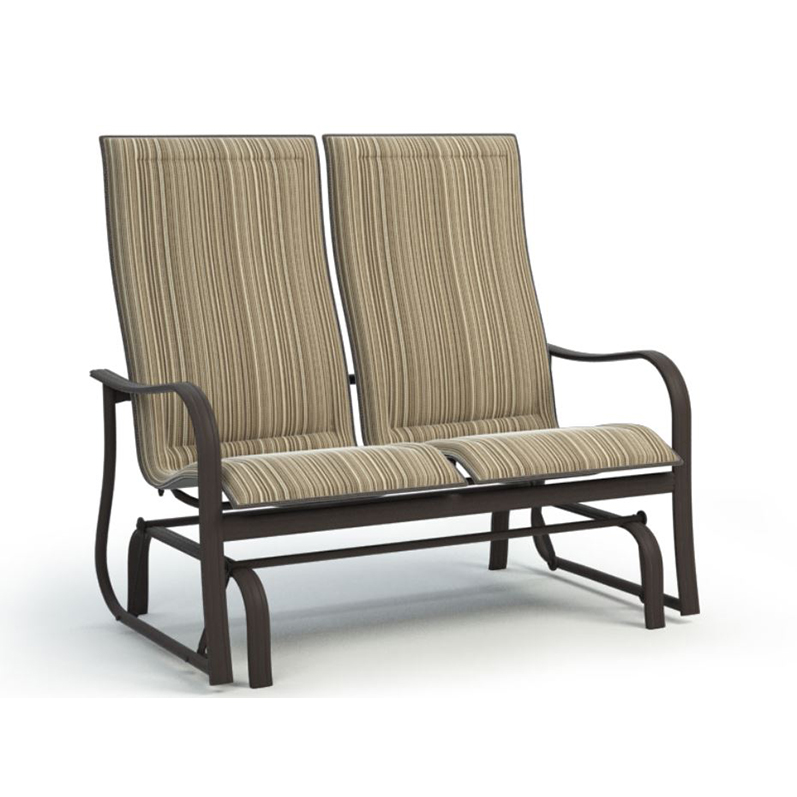 Holly Hill Padded Sling High Back Loveseat Double Glider
46" W x 30" D x 42" H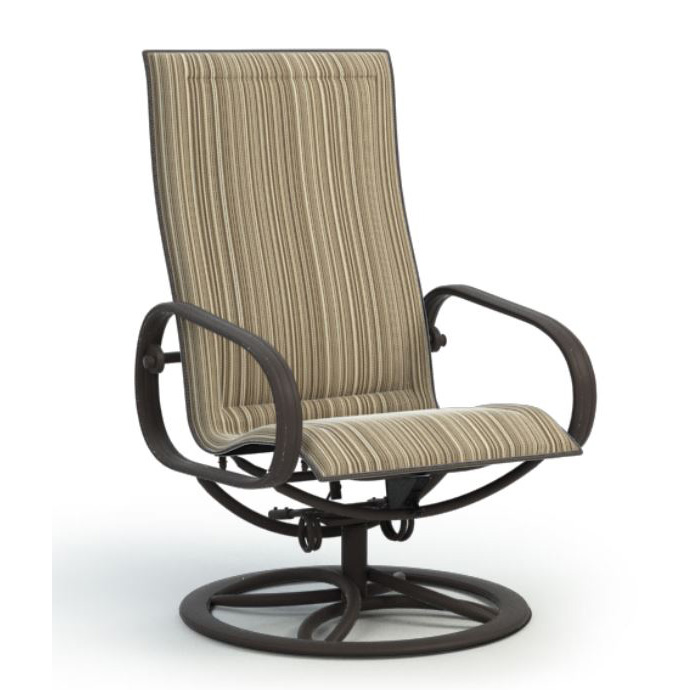 Holly Hill Padded Sling Reclining Swivel Rocker
26" W x 31" D x  40.5" H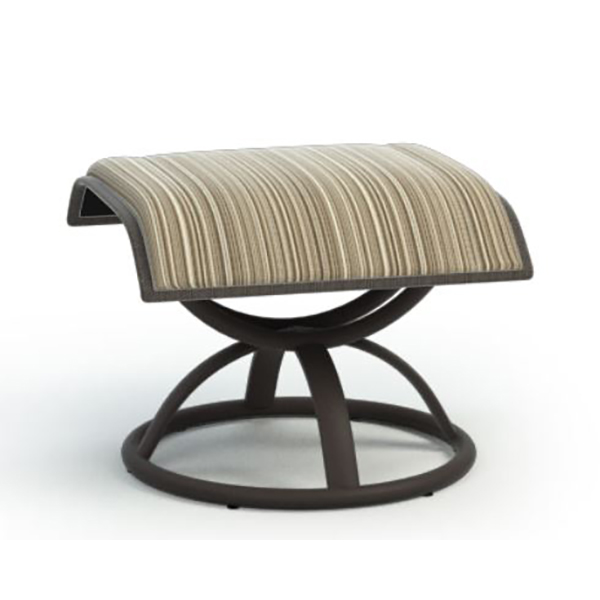 Holly Hill Padded Sling Ottoman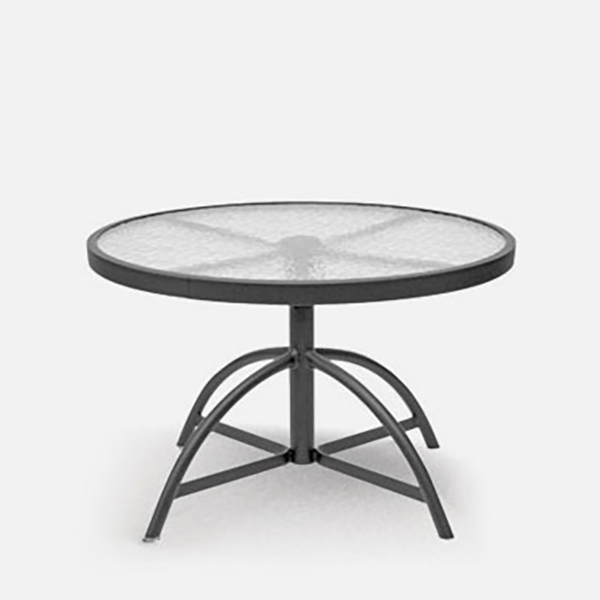 30" Round Adjustable Table
Height is adjustable from 19.5" to 29"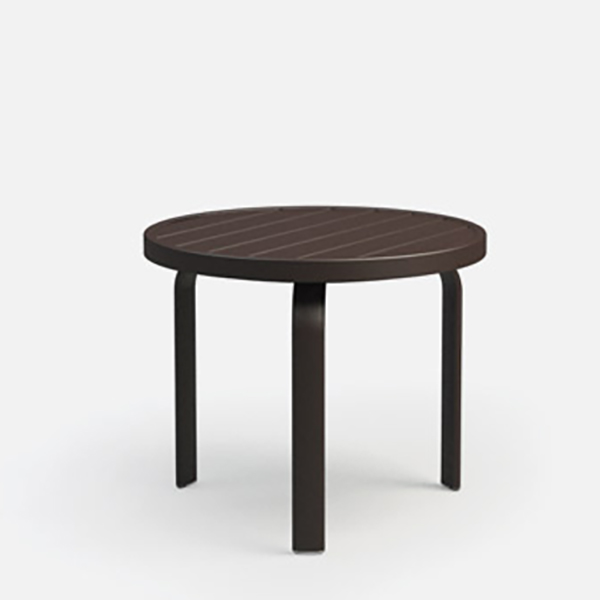 Breeze 24" Round End Table
We feature the Homecrest Breeze Outdoor Table Collection with Holly Hill in our showroom.  Enjoy the beauty of the outdoors with Homecrest's stunning Breeze collection. The attractive and functional Breeze tables and fire tables feature an all-aluminum construction and are well suited for both dining and deep seating applications. Whether by the dock or on your patio, Breeze combines style and function to create a fresh look in any outdoor space. The collection includes side, chat, coffee, dining, balcony (counter height) and bar height tables and are available by special order in all frame colors.
Additional pieces available by special order in sling or padded sling with your choice of frame and fabric.  Special orders ship in approximately 4 weeks.
Homecrest Holly Hill Sling Dining and Casual Seating
Holly Hill High Back Sling Dining Chair  24.5" W x 30" D x 41" H
Holly Hill High Back Sling Swivel Rocker Dining Chair  24.5" W x 30" D x 41" H
Holly Hill High Back Sling Single Glider  25" W x 28" D x 41" H
Holly Hill Sling Swivel Balcony Chair  24.5" W x 30" D x 40" H
Holly Hill Sling Swivel Bar Stool  24.5" W x 30" D x 49" H
Holly Hill Sling Gliding Ottoman  23.5" W x 27" D x 18" H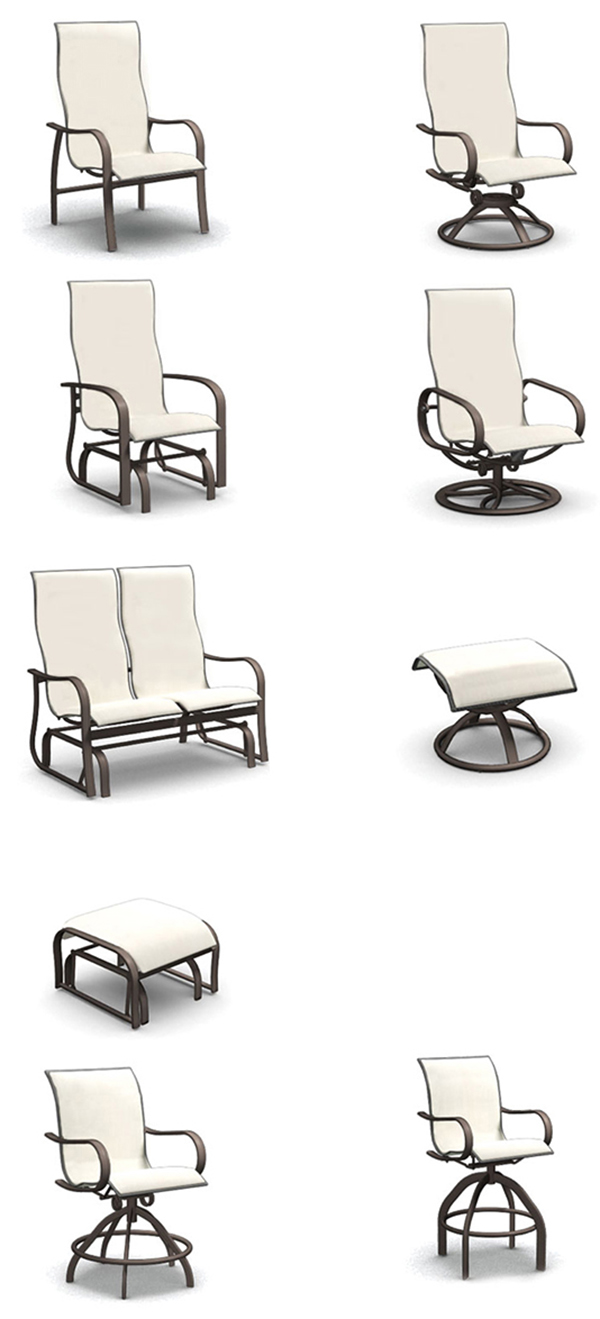 Homecrest Outdoor Living Frame Finishes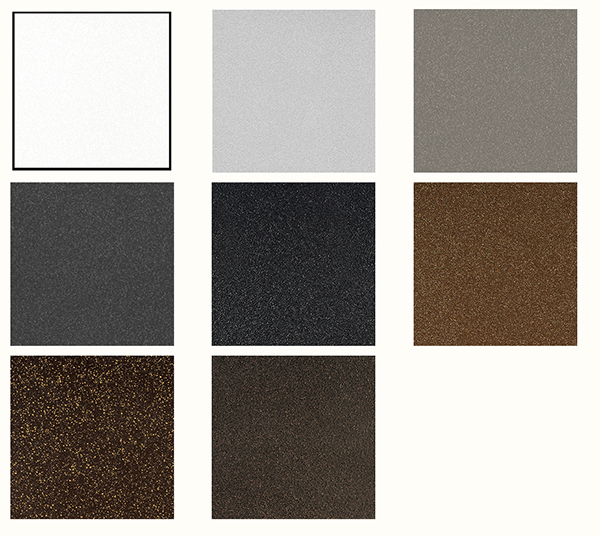 Learn more about the Holly Hill Sling and Padded Sling Outdoor Dining Furniture
Holly Hill Cushion
The timeless appeal of the Holly Hill cushion collection is just one of the reasons why it is a Consumer Best Buy.  Cushions are removable and easy to care for.  The cushion backs are design to hide the chair frame giving you a more elegant look while at the same time securing the cushion to the frame and are filled with a polyester fiber for quick-drying and draining. 
Holly Hill cushion chairs are not only for dining but can be used around a chat table or fire table.  The high back and supportive cushion help you to fully relax and enjoy your time with family and friends.   

Homecrest Holly Hill Cushion Dining and Seating Collection
Holly Hill Cushion Dining Chair  24.5" W x 30" D x 43" H
Holly Hill Cushion Swivel Rocker Dining Chair  24.5" W x 30" D x 43" H 
Holly Hill Cushion Ottoman  20" W x 17" D x 17.5" H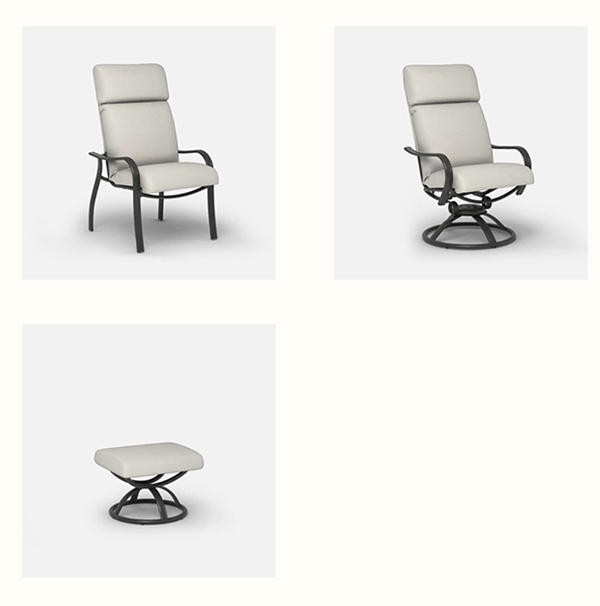 Learn more about the Holly Hill Cushion Outdoor Dining Collection
Homecrest offers many beautiful dining and occasional tables in a wide variety of sizes and finishes.  We display the Breeze and Mode outdoor tables in our showroom.
SHOP ALL HOMECREST OUTDOOR LIVING 
Homecrest Warranty
15 Years – Aluminum and steel frames and HDPE surfaces structural warranty
5 Years – painted surfaces against peeling, flaking or blistering
5 Years – Double Layer Slings and Padded Slings against tearing, discoloration or excessive fading
3 Years – Solid Surface Table Tops against structural failures, finish cracks and blistering
3 Years - Vinyl Straps against discoloration or breakage
2 Years – Single Layer Slings, Cushions and Umbrella Canopies against tearing discoloration or excessive fading
Learn more about the Homecrest Warranty