It may be winter but our sale prices are hot! Limited stock available at these prices!
Our website does not reflect sale prices nor do we have everything online that we offer in our showroom.  Come visit us to see over 3,000 square feet of showroom displays! 
Conveniently located off I-10 & Hwy. 30, next to Cabela's in Gonzales. Hours: Winter Hours Monday thru Friday 10 AM - 5 PM & Saturday 10 AM - 4 PM
For over 65 years Homecrest Outdoor Living has been leading the industry in style, comfort and quality.  We are proud to offer three of their collections in our showroom; however, all collections are available for special order.  
Homecrest provides replacement slings and cushions for your patio furniture by special order.  Visit our showroom to select your fabric and style!

Why buy Homecrest?
Simply put, their attention to detail, quality and comfort make Homecrest Outdoor Living an investment into the enjoyment of your home's outdoor spaces.  Whether you are looking for patio furniture for your swimming pool or desiring seating that is plush and comfortable, Homecrest will complete your patio with 30 collections to choose from.  Even better, all Homecrest furniture is proudly Made in America from top-quality American materials.
Built to handle the Louisiana weather, Homecrest offers 8 powder-coat finishes for aluminum and steel frames and over 100 fabric options and weather-resistant cushion construction.  Well-known for their sling construction, Homecrest offers replacement slings for current and previous collections.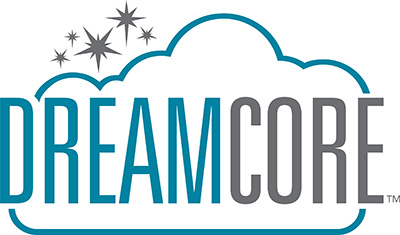 DreamCore Cushions: Featured on Allure Modular and Grace Cushion collections.
The premiere DreamCore seat cushion features High Resilient furniture-grade foam. High Resilient foam provides
exceptional durability and longevity, while offering an outstanding level of comfort. Unlike conventional foams
(Viscoelastic/memory foam), the cell structure of High Resilient foam is less uniform and more random, creating a
stronger structure, excellent elasticity and increased supporting force. Providing support, resilience and ultimately, unparalleled comfort
Learn more about Homecrest's DreamCore Cushions

Luxe Cushions: Featured on Emory and Sutton Cushion collections.
The Luxe Outdoor seat cushion is constructed with a combination of materials for durability and longevity. The
foam core is wrapped in moisture-resistant ticking that is glued, not sewn, to prevent moisture penetration.
It is then wrapped with a dacron layer to provide a soft sit to the cushion. Luxe Outdoor back cushions
incorporate three layers of dacron, which does not hold moisture and provides comfortable back support.
Learn more about Homecrest's Luxe Cushions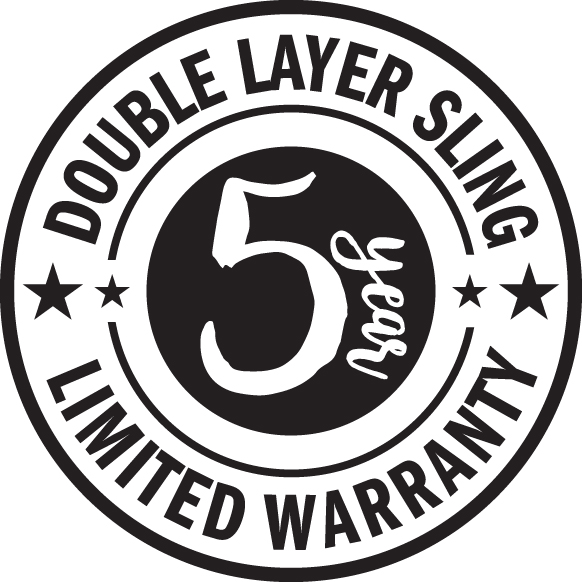 Double Layer Sling Construction with a 5 Year Warranty
Homecrest's slings are constructed of double layers for unmatched comfort and support.  The durable outdoor slings are available in a variety of outdoor fabrics and are easily replaced. Minimum maintenance and comfortable design make slings a perfect choice for Louisiana weather.  A Padded Sling offers the luxury of cushion-like comfort with the quick-dry ability of a standard sling
Sling Features:
Uses internal support rails to shape and stretch the sling allowing the sling to ergonomically conform to the body and eliminates a rigid surface.
Slings go through a five-thread serging process that doubles the strength of the seam
Construction is finished with a sewn-on welt for additional strength
Slings are static-load tested to ensure the durability of seam strength by dropping a 125 lb. weight on a sling chair for 50,000 cycles.
Padded Slings add a layer of polyester fiber between the front and back for greater comfort.  Most Sunbrella fabrics can be used for the front panel of a padded sling giving you even more color combination options.
Learn more about Homecrest's Double Layer Sling

Designed for Weight Collection
Harbor, Stella and Sutton are our "Designed for Weight" collections, making them ideal for windy conditions. Made with both aluminum and steel. Aluminum is used for the arms and base to provide a low-maintenance and less corrosive material for
those high-wear components. Our "Designed for Weight" collections use powder-coated, solid-steel internal side
rails and cross bars for added weight.
Learn more about Homecrest's Designed for Weight 
Homecrest Quick Ship Program
Homecrest offers 3 collections in their quick ship program.  Orders placed using the stocked fabrics and frames will ship in 5 days.  The collections include Emory Cushion Seating, Sutton Cushion Seating and Allure sling dining.  
Learn more about Homecrest's Quick Ship Program
Homecrest Warranty
15 Years – Aluminum and steel frames and HDPE surfaces structural warranty
5 Years – painted surfaces against peeling, flaking or blistering
5 Years – Double Layer Slings and Padded Slings against tearing, discoloration or excessive fading
3 Years – Solid Surface Table Tops against structural failures, finish cracks and blistering
3 Years - Vinyl Straps against discoloration or breakage
2 Years – Single Layer Slings, Cushions and Umbrella Canopies against tearing discoloration or excessive fading
Featured in our showroom: