Eddie Bauer Home Outdoor Furniture Explorer Collection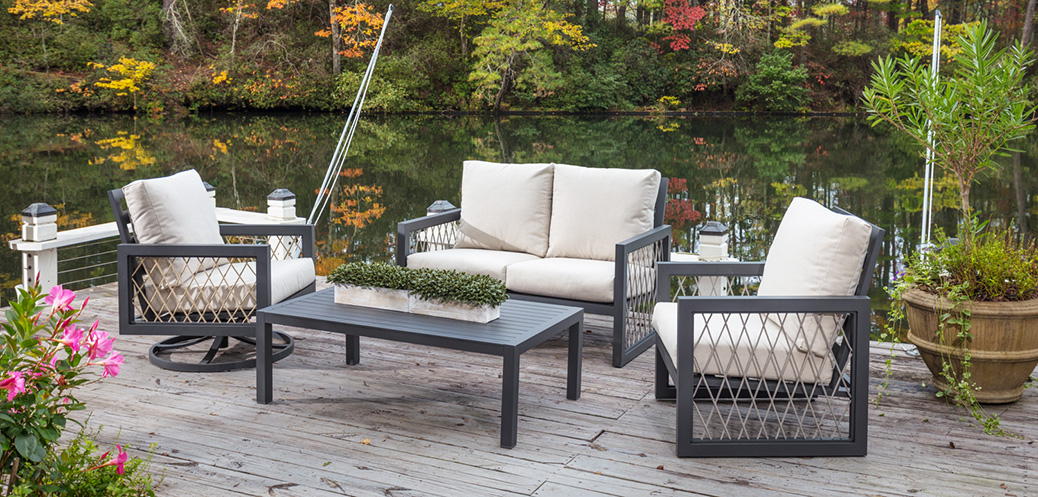 The Explorer Collection is adventurous and robust.  Angular structures are visually lightened with an open weave of rope for a modern yet rustic look. The frames are constructed from aluminum then finished with a durable, protective powder coat.  The rope is strong, soft and weather-proof thanks to a PVC core and 100% solution dyed acrylic wrap. Seating cushions are covered with Sunbrella's solution dyed acrylic.
Available Special Order frame & rope combination:  Matte Charcoal with Light Gray Rope; your choice of Sunbrella fabrics. Special orders typically ship within 3 weeks.
Explorer Club Arm Chair - 29" W x 32.5" D x 36" H
Explorer Swivel Club Arm Chair - 29" W x 32.5" D x 36" H
Explorer Loveseat - 54" W x 32.5" D x 36" H
Explorer Sofa - 79" W x 32.5" D x 36" H
Explorer Side Table - 23" W x 23" D x 18" H
Explorer Coffee Table - 51" W x 28" D x 16.5" H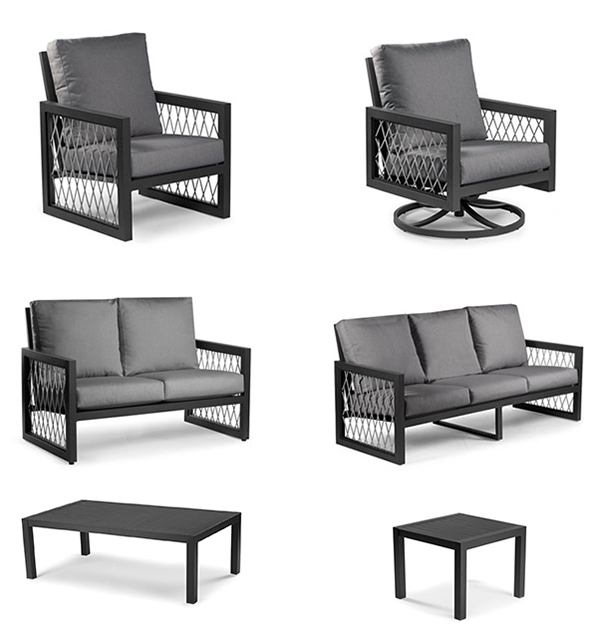 SHOP ALL EDDIE BAUER HOME OUTDOOR FURNITURE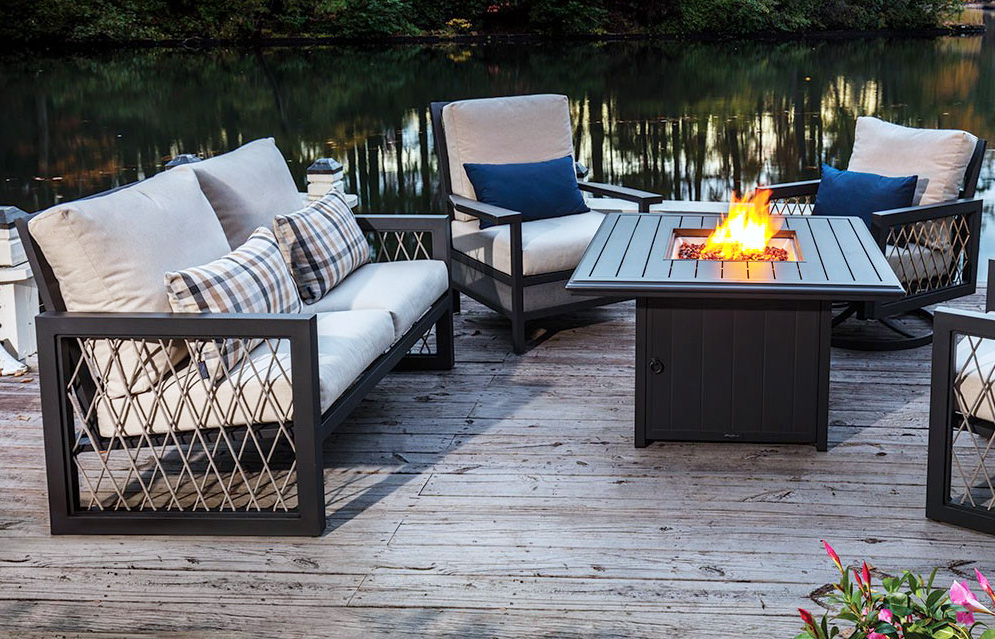 Eddie Bauer Home Outdoor Furniture Warranty Overview*
Aluminum Frame – 15 Years (Residential) against structural failure
All-Weather Wicker – 5 Years (Residential) against fading or unraveling
Fabric on Cushion – 5 Years (Residential) against fading and degradation; Cushion Foam – 3 Years
Finishes – 3 Years (Residential) against peeling or blistering