It may be winter but our sale prices are hot! Limited stock available at these prices!
Our website does not reflect sale prices nor do we have everything online that we offer in our showroom.  Come visit us to see over 3,000 square feet of showroom displays! 
Conveniently located off I-10 & Hwy. 30, next to Cabela's in Gonzales. Hours: Winter Hours Monday thru Friday 10 AM - 5 PM & Saturday 10 AM - 4 PM

CabanaCoast is a complete line of luxury and fashion-forward patio furniture offering over 40 classic and contemporary styles with eye-catching designs.  Their wide range of premium outdoor furniture includes chaise lounges, sectionals, sofas, daybeds, dining tables and chairs and much more in a variety of finishes and fabrics to match your style perfectly. 
CabanaCoast outdoor furniture is made to last and constructed with marine grade stainless steel or durable rust-proof aluminum frames, unique finishes and performance outdoor fabrics that are made to withstand the elements. The quality and care in manufacturing is evident in each and every collection. The diversity of the CabanaCoast line includes all-weather wicker, extruded aluminum and cast aluminum providing many options for you to create a comfortable outdoor living space.  Many collections offer both seating and dining along with balcony and bar furniture.  The resin wicker collections will compliment the aluminum collections so that you may create separate but coordinating areas on your patio. 
Materials:
Aluminum:  The aluminum furniture is constructed with precision welds and reinforced stress points.  Each frame receives an application of a weather-resistant, UV-inhibiting coating that's 10 times more durable than paint. Several finishes have an additional hand-brushed top-coat which is also then coated with the UV-resistant coating.
Wicker:  SOL Weave® is proprietary to CabanaCoast and is composed of durable, weatherproof resin fibers which are individually dyed so that each strand is unique in color and texture variation.  The wicker is then hand woven onto a durable powder-coated aluminum frame.
SOL Teak® looks and feels remarkably like real teak wood but is actually a virgin Marine Grade Polymer that is engineered to withstand harsh weather conditions - including salty air in coastal regions or around a salt water pool.  
We have selected the Millcroft and Verona Collections for our showroom; however, all collections are available for special order.  We have highlighted a few of the more popular collections below which are available for special order.  Please visit our store to see the full catalog and available fabrics, finishes and wicker weaves.
15 Years on cast aluminum or extruded aluminum frames against structural failure
5 Years on all cast aluminum and extruded aluminum powder-coated finishes against peeling, cracking or blistering
5 Years on all wicker aluminum frames and 3 Years on resin wicker against fading and breakage.
5 Years Sunbrella Sling and Cushion fabrics against fading and degradation (warranted by Sunbrella)
The Millcroft Sling Collection is available in dining, seating and sectional seating.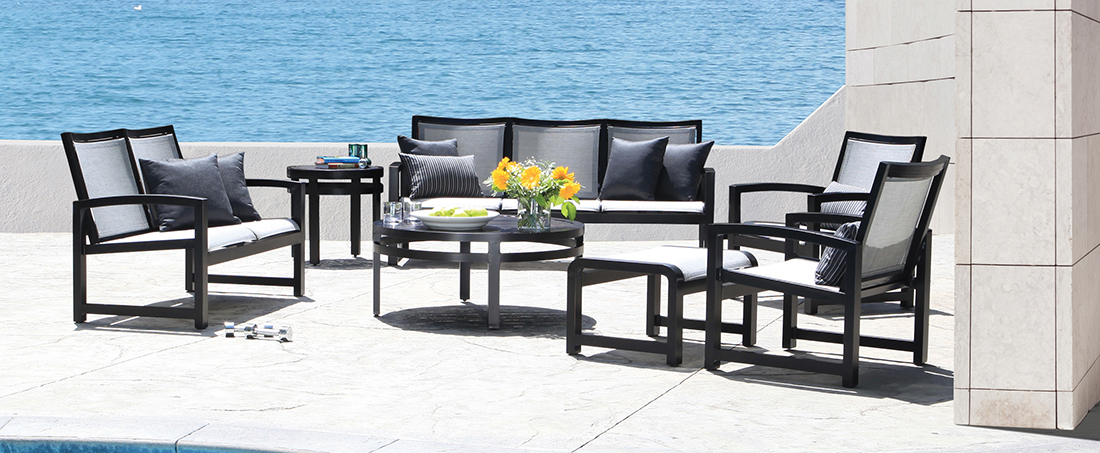 The Verona Cast Aluminum Collection is available in both dining and seating.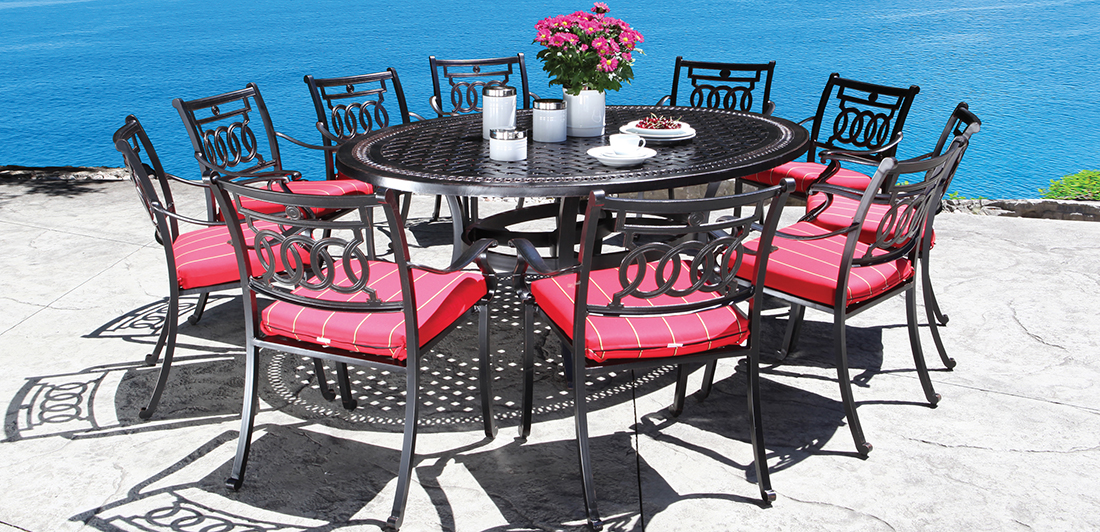 The collections below are available for special order.  Special orders typically arrive in 3-4 weeks. 
CabanaCoast Resin Wicker Collections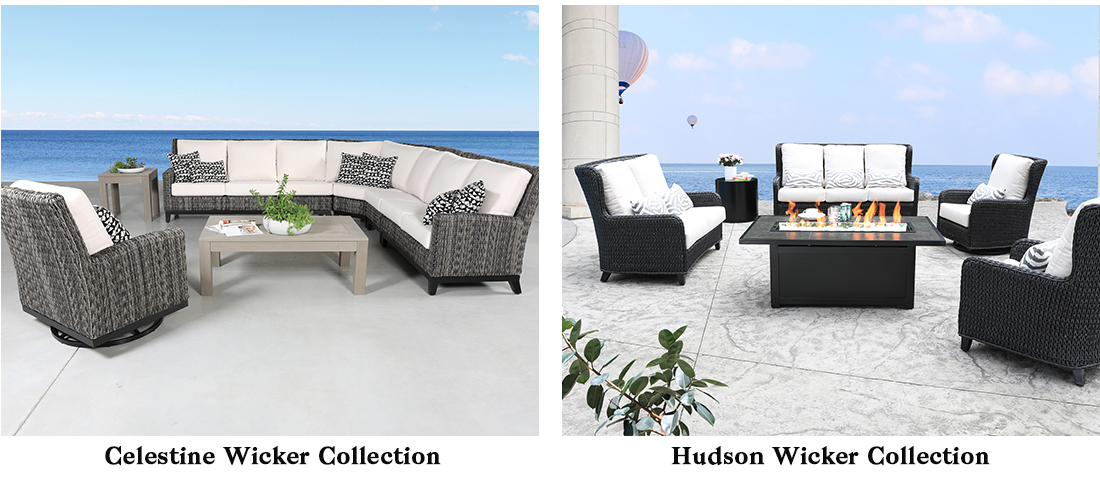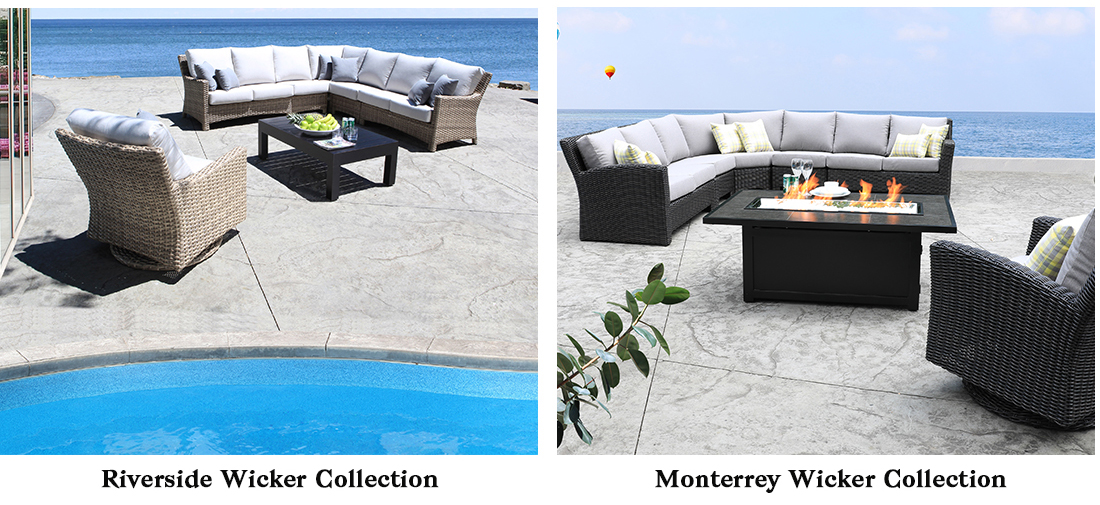 CabanaCoast Cast Aluminum Collections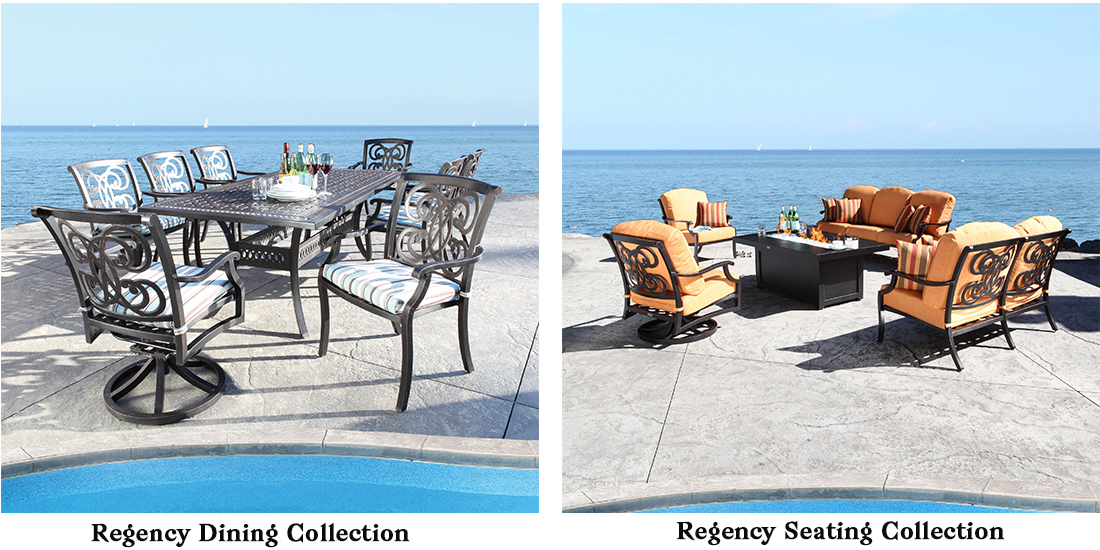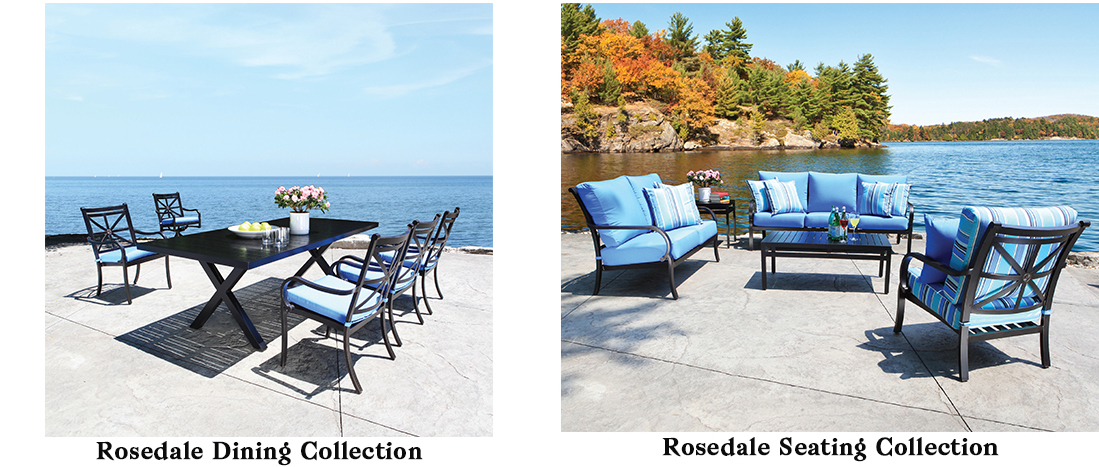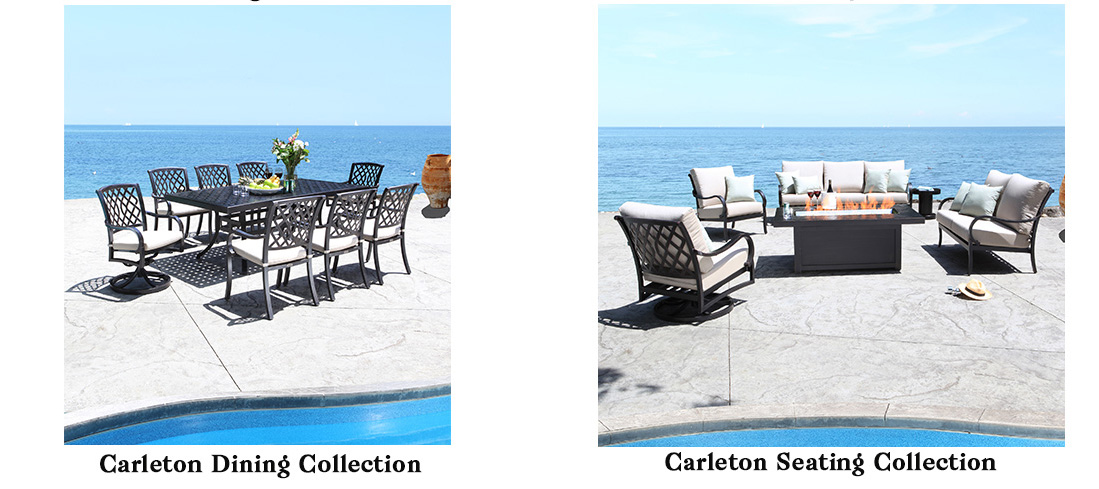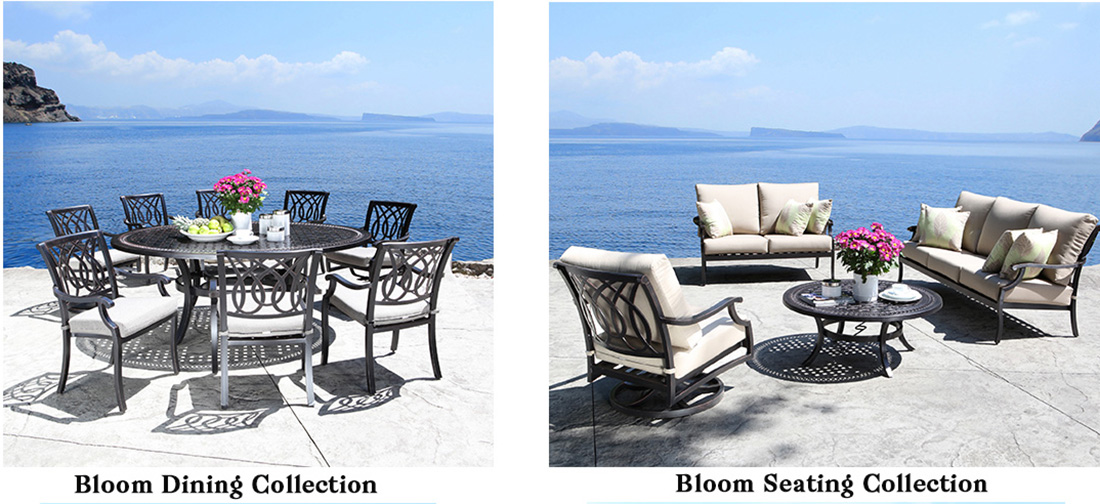 CabanaCoast Aluminum Collections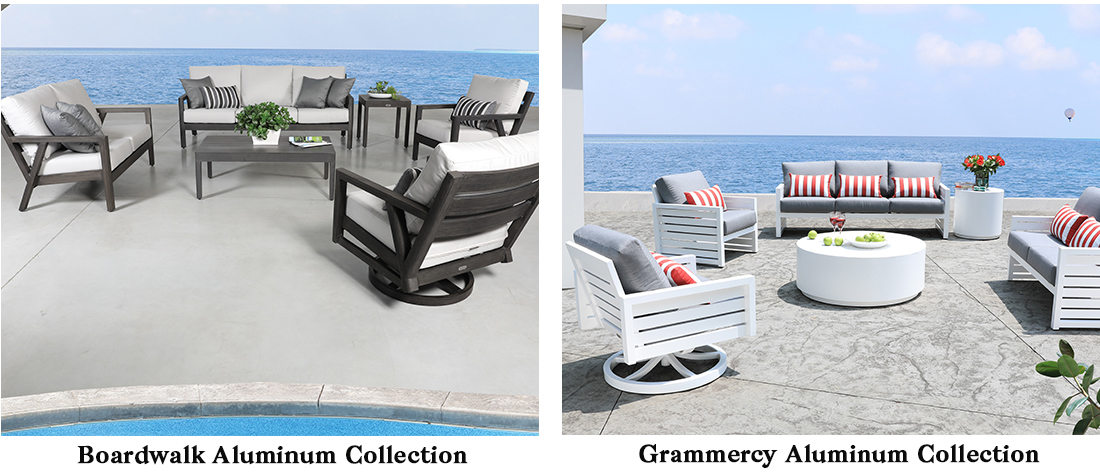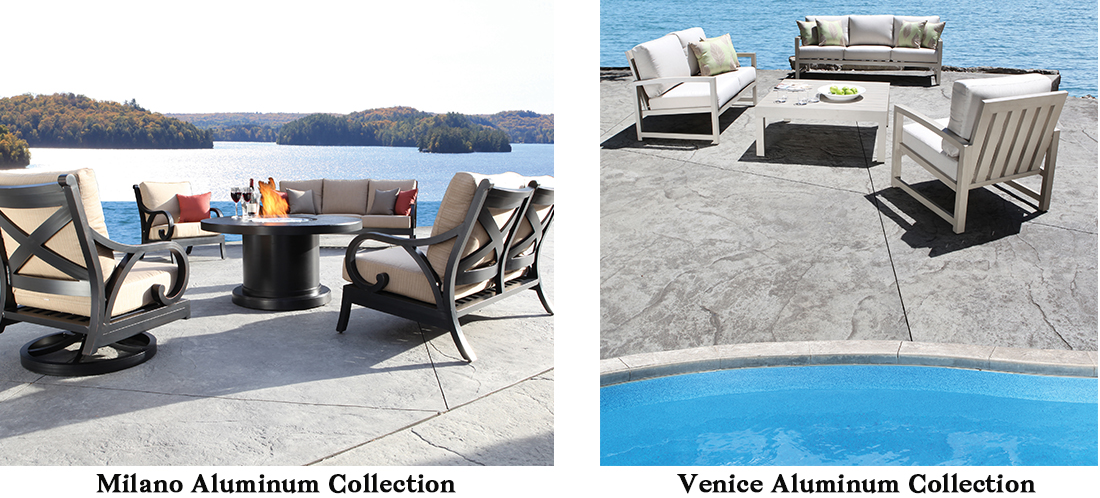 CabanaCoast Sling Collections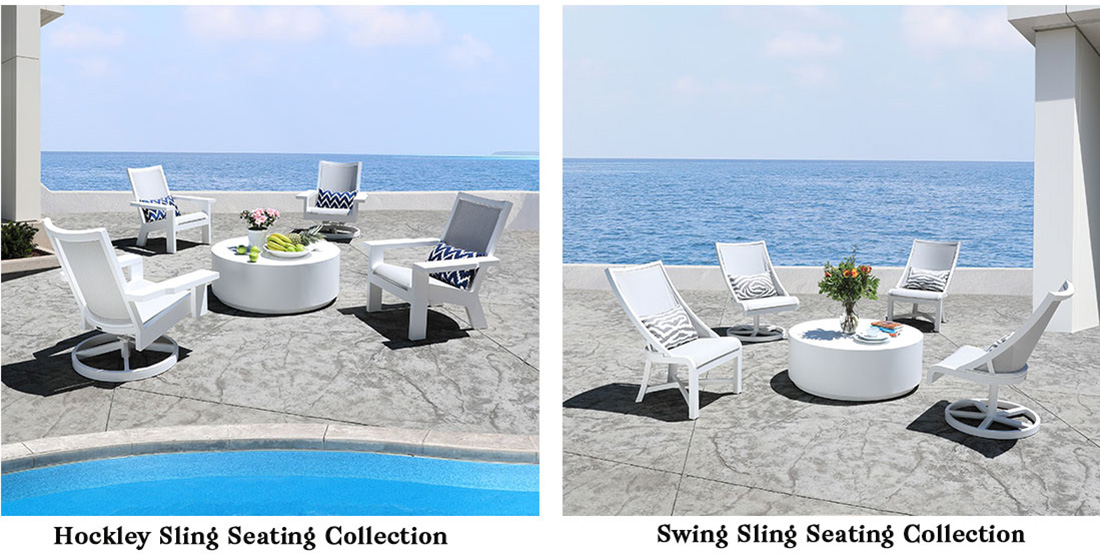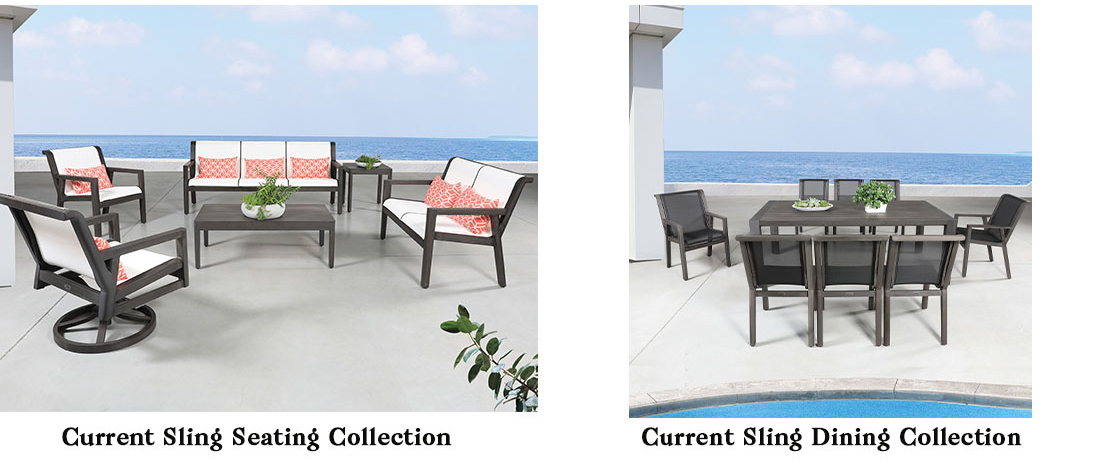 CabanaCoast SOL Teak Collections